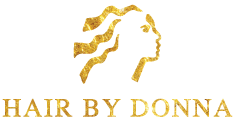 SASS BEAUTY SALON
Sass Beauty Salon was established in 2002 by Donna Smith, Barbados' renowned 'Celebrity' Hairdresser Sass is located at The Exclusive 5 Star Rated Fairmont Royal Pavilion Hotel located on the platinum west coast of Barbados. Sass Beauty Salon offers full hairdressing services, Manicures, Pedicures and Wedding packages, ideal for the entire wedding party. Sass is a modest, but personal salon, which reflects its charming team, while being fully equip to international standard of other boutique salons.
Sass Beauty Salon is distinguished as a luxury salon that personalises each experience no matter which service you opt for. The attention to detail is clear and use of premium products is never spared. To ensure the best results Sass uses many of the world's well regarded salon brands, such as L'Oreal, Wella, Paul Mitchel, Biolage and Redkin to name a few, while OPI and Jessica are employed as our nail care brands.
The team at Sass Beauty Salon are not only highly trained but also have a delightful air and positive demeanour, that really stands out long after you've left the salon. Each year the team travel to the USA and the UK to attend refresher courses at the leading hair and beauty institutes as well as shows that release new technology and forecast seasonal trends to make sure they are at the top of the hair and beauty trade in Barbados.
There is a permanent team consisting of 3 staff, lead by Cheryl who is British born and manages the salon, but during the winter months, holiday season and for large events there can be as many as 5.
Sass Beauty Salon is well established in Barbados with locals, visitors and celebrities alike who have graced our shores for years and continues to utilise our services, both in the salon and the Mobile Service. They have all sealed their satisfaction by returning to Sass Beauty Salon and autographing photographs, these include, Simon Cowell and Michael Flatley.
Hours of Business: Tuesday to Saturday from 10am
After hour service is available for Sundays and all public holidays including Christmas Day, with adequate notice we will be happy to assist you.
Proudly Serving: The Platinum West Coast, including: Sandy Lane, Royal Westmoreland, Port St. Charles & The Fairmont Royal Pavilion Hotel, The South Coast and all surrounding areas, after all Barbados is a demure island.