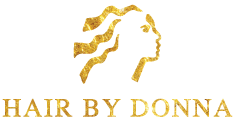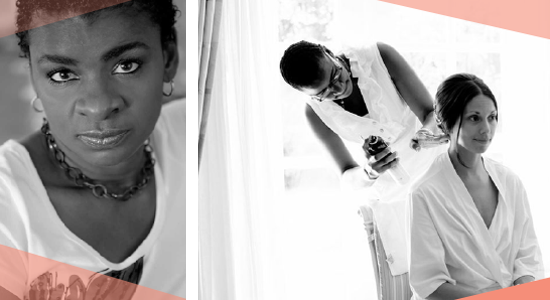 ABOUT DONNA
Thirty three years ago, a mere wisp of a girl just 17 years old, stood alone with two young sons on the threshold of life searching for that sign post marked, "Road To Survival." She found herself alone and unemployed with two boys to support and a burning desire to make something of herself.
Donna applied for a job with a hairdresser named Roz who had a small salon at the Colony Club Hotel on the west coast of Barbados. With no training or experience whatsoever, Donna was willing to do anything to earn some money to support her two young sons, and so she began by sweeping floors, cleaning mirrors and serving coffee & tea. It wasn't long before she started handing rollers and clips to this hairdresser, and observing the talented fingers of this British born blonde as she transform unruly hairstyles into eye catching coiffures.
Somewhere during this time it became apparent to Donna that she not only wanted to become a hairdresser, but she wanted to be the best. Sensing her obvious interest, Roz took charge of the pencil thin shy girl and nurtured her passion step by step. From shampooing hair properly, to blow drying curly hair straight, Donna pressed on through all the ups and downs that came with learning this artful trade. Roz was an instructor in the Hairdressing trade in England and so Donna received a one on one first class education during these inaugural years.
Before long Donna was given the ultimate test, using Roz as her model and needless to say she passed! As time progressed this shy girl blossomed in to a confident young lady, as her work began to speak for itself. Donna worked with Roz for 10 years before she decided to spread her wings and fly, and landed a job with the hairdressing salon at the legendary Sandy Lane Hotel where she stayed for almost 5 years.
It was during this time that she met US Ambassador to Barbados and the Eastern Caribbean Jeanette Hyde; Mrs. Hyde admired the way Donna did her hair and kept returning. One Sunday Mrs. Hyde had an important function and asked Donna to come to her residence to do her hair; this was another turning point for Donna who discovered there was a market for house calls. Her willingness to work long hours, Sundays and bank holidays at very competitive prices soon earned her a reputation for dependability, not to mention her extraordinary way with hair. Word of this service soon spread like most things on a small island, and she was soon privileged to have met many influential people including ambassadors from all over the world,President Bill Clinton and Hilary Clinton, Michael Flatley, Simon Cowell, Ryan Seacrest, to name a few and international guests staying at the Sandy Lane Hotel along with a variety of other celebrities who grace our shores and prefer their privacy.
Years later Donna opted to refine her skills and so she attended the Vidal Sassoon School in London, where she finalized her training and now goes every year for refreshers courses to stay intuned with the modern world of hair. This has made Donna the most prestigious and sought after hairdresser on the island, the combination of raw talent later perfected through vigorous training.
Donna is now the owner of Mobile Hair by Donna which has been established for 18 years, and is unquestionably the islands most prestigious mobile service, but Donna didn't stop there in 2002 Donna also established Sass Beauty Salon at the Fairmont Royal Pavilion Hotel. This is where you'll meet Cheryl, Donna's right hand lady, who runs and manages a staff of three.
Both Donna's Mobile Services and Sass Beauty Salon offers a full range of hairdressing and additional beauty services, that cater to individuals and groups, particularly wedding parties as they offer customized bridal packages.
The usual opening hours are Tuesday to Saturday from 10:00 am, but to accommodate everyone they offer an after hour service which includes Sundays and public holidays. With prior notice they will be more than happy to assist you.
Donna Smith: a young girl with vision, a lady with an incredible passion!