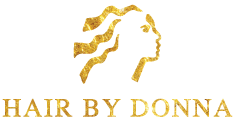 TESTIMONIALS
Thank you Donna for doing my mums, my bridesmaids and my hair on my wedding day! We al loved your work, and you were a pleasure to chat to and spend time with. You made my wedding morning enjoyable, and I was really happy with my hair! I would recommend Donna with the highest regards to any Bride
Donna Smith is every bride's dream! From the moment I first got in touch with Donna, six months before my big day, I knew my bridal party and I were in safe hands. Her quick and helpful responses before we arrived in Barbados were very reassuring, and when we met I really enjoyed my hair and make-up trial and the advice I was given. On my wedding day, Donna and Sam were so professional and precise. I absolutely loved my hair and make-up, as well as the creations they made for my mum, mother-in-law, and bridesmaids with no trial! The pair of them made each one of us feel like a million dollars. And, we are not quite sure how they did it, but all hairstyles and make-up lasted all day and night – no mean feat with the heat, the windy beach where we had our ceremony and the amount of drinking and dancing that went on all evening! I really can't recommend Donna enough, and when we look at our photographs which will last us a lifetime I will always be grateful for the effort she put into making me the best version of me for my special day!
I wanted to take the time and thank you for your incredible workmanship and art in the hairstyle you gave me for my wedding day. It was stunning and more over you are simply wonderful to be around. I wish I had more reasons to have my hair done and wish I lived on the beautiful island of Barbados so you could do my hair again. Please use this as a testimony and the attached pictures as well.
Thank you very much for my perfect hair that day! It was truly a lovely day and I have zero complaints about anything!
I got married at the Fairmont. Cheryl and Donna were both absolutely fantastic on my wedding hair trial and on the actual day. They were both very friendly and listened to what I wanted. They also made suggestions to improve on what I wanted and the results were fantastic. I loved my hair and it lasted until late in the evening. You certainly get what you pay for and I highly recommend.
I just wanted to say thank you sooooooo much for everything on my wedding day!! You and Cheryl did an amazing job, and even when I was stressed out you guys were calm and cool and our hair has never looked more beautiful than it did that day! And it lasted so well!! Never moved!
The girls and I were all delighted at both you and Janine for making us look lovely for Ali's big day!!
I just wanted to say a big big thank you for your hard work on our hair. We loved the styles you created for us on the day.
Donna was fantastic! My hair was beautiful and Donna was kind enough to do my bridesmaids hair and my Mothers, we were all thrilled with the results, thank you Donna!
I'd like to start by saying a huge thank you for making me look spectacularly on our special day. You are truly talented and professional. Because of your work I'm sure the pictures will be outstanding and Ian was blown away when he saw me. Thank you for making me and the mum's feel comfortable and special, I would recommend you in a heart beat for anyone who wants to get married in Barbados(virtually all our friends lol)!
Just wanted to say a huge thank you , The girls and I were all delighted at both you and Janine for making us look lovely for Ali's big day!!
We wanted to thank you and Cheryl for the amazing job you both did on our wedding day. I have never been to an event where every woman was thrilled with the way their hair was done. I personally loved my hair - it worked so well putting it up for the ceremony and then letting it down for the reception - and it lasted all night! I would highly recommend your services to anyone having a wedding on the Island. Thanks again!!
I would just like to thank you so very much again for taking the time to do both the trial and my hair on my wedding day. Everyone loved my hair both in Barbados and from the pictures to our family and friends in the UK. With such kindness from yourself plus others our day went wonderful and we are so very happy that the arrangements and our guests enjoyed themselves.I hope I can contact when we are back on the island for you to set my hair again.
Donna visited my hotel on 28th May to curl my hair for my Wedding Day. She is truly amazing, my hair was curled to perfection. Having had a sample trial in the UK I can hand on heart say Donna did a far better job of making me look wonderful. I know it is worrying when using a stranger for such an important day, but do not fear this woman knows hair and how to style it to perfection. Next time I visit the island I am booking in to see her again.
Donna did an unbelievable job helping the bridesmaids and me get ready on my wedding day. I was very worried about my hair being frizzy or falling during the reception. My hair stayed in place, as well as my bridal party and we were all so happy with how our hair turned out.Out of all of the vendors I dealt with while planning my wedding in Barbados, Donna was by far the most professional and proactive. She always followed up promptly to my emails, and was happy to meet with me multiple times before the wedding to make sure we were on the same page. Besides being an amazing hair stylist, and a professional business woman who I trust, Donna is also a warm-hearted, wonderful person who is a pleasure to be around. I highly recommend hiring Donna and her team while you're in Barbados. You won't regret it!
I stumbled upon Donna's website when I was searching for someone to do my hair for my wedding. Donna was so helpful and reassuring to email from the uk and when I met her she was just as lovely! I am over the moon with my hair, I had a trial hair up before the wedding and of course on the day. My hair looked amazing and I have never known any hairdresser that could blow dry my hair straight. Amazing! My hair looked so shiny, even after the torture of sea air it stayed in place. Also huge thanks for letting my hubby use your clippers!
We would both like to say a huge thank you for your amazing services on our wedding day, you really did go the extra mile out of the kindness of your heart! You saved my stress levels from rising the morning we were all getting ready. We would 100% recommend you to everyone!
Donna has transformed my holidays to Barbados! She does amazing blow drys and wonderful manicures and pedicures. If you are planning a holiday to Barbados look no further than Donna for the best grooming in the Caribbean.
I can't express how grateful I was of Donna's expertise and professionalism on the day of my wedding. We were a total of 9 ladies needing our makeup and hair to be done. I was worried about the timing, but Donna was confident and coordinated everything with ease. She told me she worked with people she trusted, and the team would finish well before the deadline. Now - the ladies I was with had all been to and/or are regular clients of top-notch salons in NYC and other major cities. Some, including my mother, were nervous that they weren't working with their regular hairstylist. But they were ALL beyond impressed with the job Donna and team did. One bridesmaid actually commented that there must be some magic involved. Even my photographer was disappointed that Donna didn't live in NYC, so that she couldn't be referred to her local clients. As for me, I wasn't even sure what kind of style I wanted. I gave Donna a brief description of the general look I was going for. She just nodded, told me to trust her, and she pulled off a gorgeous hair-style. It was beautiful; it even FELT beautiful. It was very "me", and for Donna to know what she was going to do in the first 5 minutes she met me, is really amazing. Also, the makeup team she used was fantastic. We all looked glam yet natural. Even the groomsmen commented on our hair and makeup!Oh - and we did finish well before the deadline. Thank you Donna! You were an integral part of making my wedding day that much more beautiful! You have my gratitude!!
The most amazing hair up that stayed put all day, even in the heat and hummidity! Donna, you totally put me at ease with your professionalism and friendliness....I am so glad you were a part of my big day! Thank you for everything!
Thank you so much for the highlights, I 'm extremely pleased with the colour. It looks 100% back to normal. I 'm also really greatful you took the time out to cut it also. I feel like I have life in my hair again. I 'm also really pleased I have someone able to deal with my hair that knows what they are doing. I thought I would never be able to trust someone with my hair, I love my hair and was very devastated when the other lady left it looking like that! Thanks so much again.
I just wanted to say a huge thank you to you for the amazing job you did on my wedding day. It was so lovely to meet you finally after the months of emailing !! I was over the moon with the way my hair looked on my wedding day, as was my sister who was my bridesmaid. My husband was also completely impressed and kept commenting on how much he loved my hair, to which I kept saying "thanks but what about my dress? " !!! ha ha !!! I hope I have reason in the future for you to make me glam once again !!! Many thanks again Donna.
Thanks so much for doing my hair on my wedding day.  I know at times it might have seem like a challenge, such a windy day. Your professionalism was second to none. I loved how you started over because you sensed I wanted something different.  It was wonderful that you came to our venue. It left me and my bridgemaids more time the morning of the wedding. Thanks so much once again.
I am getting back and settled in from the wedding. On behalf of everyone that had their hair done and especially from me, a big thank you for your time. You do fantastic work, I really loved my style. I wish you the best.
I contacted Donna a few months before my wedding in Barbados after finding her on the internet and reading highly recommended reviews. Not only did she do an amazing job but she was so professional, any questions I had before arriving in Barbados were responded to within hours via email, even with the 5 hour time difference! I would recommend Donna to any bride getting married in Barbados, with all the stress of organising a wedding, with Donna booked as your hairdresser it's one less thing to worry about. Thanks Donna x
I'm sorry this is so overdue, but I just wanted to say thank you again so much for everything! If you recall, I got married at The Crane in December. First of all, it was so wonderful that everything could be done right in the comfort of our hotel room. Not only did you do an amazing job, you were such a pleasure to work with, and put me at such ease. I really had no idea how to describe what I had in mind for my hair, and yet you got it perfect. I felt beautiful, my bridesmaids looked beautiful, and quite honestly I don't think I 've ever seen my mother's and stepmother's hair look so good. Actually, I know I haven't! Not only was my hair perfect for our wedding day, but for our second photo shoot two days later. It was nearly an exact match... so much so that no one knew our scenic "around the island" pictures were taken on a different day. I have no idea how you could do that, but you did! So, thank you, thank you, thank you! I could not recommend you more, both personally and professionally.
Donna's service is fantastic.  I was married at Foul Bay and Donna's knowledge of the area was invaluable.  It's a pretty windy location, but thanks to Donna my daughter and I didn't have a hair out of place on the day! My make-up was done by Tania who made me feel like a princess.  A reliable, prompt, efficient, friendly service all round, highly recommended. Donna, thank you so much for making my wedding day so wonderful.
Wow, I cannot say enough about this very talented lady! I 've just returned from getting married in Barbados. I found Donna on the internet and after reading excellent reviews on her work I contacted her asking if she could do my wedding hair. My problem hair being my biggest worry on my big day.Each email and any concerns I had were always promptly dealt with. Donna also recommended and arranged someone to do my make-up and nails, both did a fantastic job. As soon as I met Donna, I immediately felt at ease with her expert advise and suggestions as well as her lovely friendly and easy going personality. The beautiful creation she managed to achieve was beyond all my expectations. Everybody has done nothing but compliment how beautiful my hair looked, she made my big day complete. Before leaving Barbados, I again asked Donna if she could give me a permanent hair makeover, I 'm feeling nervous having a change of colour and style in many years, But having full confidence in her work,I can yet again, honestly say the end transformation was nothing but amazing! I look & feel like a new woman, and again everybody constantly telling me how great I look with my new image. I cannot thank you enough Donna, I 'll forever be grateful for everything you did for me.If you want the best, book Donna!
Donna travelled to my hotel to style my hair for my wedding day in September. What can I say, Donna is an amazing hairdresser who I would highly recommend to anyone. She styled my hair perfectly, and I loved the fresh flowers that were added too. All of my family and friends have commented on how lovely my hair was. Donna also sorted out Janine to do my make-up. They both made me feel like a million dollars. Thank you Donna, I can't thank you enough.
If you need to get your hair done and you don't want to leave your home, CALL DONNA! I got married in Barbados and my mother had her hair styled in an 'up-do' by Donna, all in the comfort of my mothers bedroom. Donna was a pleasure to meet, and very friendly; professional hairdresser on the go! Donna had all her necessary tools on hand - it was a salon on wheels and it was wonderful. My mother and I were VERY happy with the results. Beautiful hair in an hour with a great person. P.S. My hair is really short so a didn't need any services... Just in case you were wondering :)
I have recently returned from a fantastic holiday in Barbados during which Donna travelled each evening to the place I stayed to coiffure my hair. Such was the result that 2 other ladies also staying in the same house quickly joined the queue for evening glamour. European hair is hard to manage in Brabados because of the inordinately high levels of humidity. However, Donna's touch and enormous expertise meant that I would even wake the following morning still with hair almost in place! Donna is a wonder and I couldn't commend her more highly. What's more, in a short time, Donna became my holiday friend. We have been in touch since and when she travels to the UK and I return to Barbados, we will be back in touch and not solely for her remarkable hair dressing skills. Thank you and thank goodness for Donna.
Donna was amazing to say the least. I did not know what to expect while not having much information on services in Barbados. I found Donna through an internet search. In the end Donna appeared to be the most professional from the start. She was always quick to reply to any queries while offering very clear and precise responses. Donna offers a service known as a mobile salon. She comes to you, brining her experience and expertise. The services which I chose to receive from Donna were hair, nails and make-up. Donna was very friendly while making my hair look absolutely stunning. I got a French manicure on my hands and feet which turned out to be great. The make-up services were completed by Janine (whom Donna arranged). The end result of the make-up was lovely. I was extremely happy and satisfied with how I both looked and felt for the most special day of my life. My friends and family offered loads of compliments in regards to the hair and make-up. I would highly recommend Donna and her services if you want to look your best on your wedding.
You did my hair and my mother's hair on my wedding day! We couldn't have been happier with your service and your expertise! Our hair was absolutely perfect! We would definitely recommend you to anyone going to Barbados!
Thank you very much! You turned my fairy-tale wedding into an even more perfect one! Everyone in my family were delighted with not only the hairstyle you gave them, but the attention and understanding of their tastes. I loved it!!!!! Thank You Again!!!
Thank you for all of your care and attention on my trial and the actual wedding day. My hair was perfect even though at the start I had no idea what I wanted. You were spot on with your suggestions and I received so many comments from people looking at the photos about how amazing my hair looked. Thank you for helping to make our day extra special.
I met Donna some seven years ago on my first holiday in Barbados and she has been blowdrying my hair ever since then, my hair is very important to me and in England I visit my hairdresser three times a week, whilst on holiday Donna has proven to be invaluable as she is a mobile hairdresser although owns her own salon, she has been able to come to various hotels we have stayed at when it is convenient to me, she has become a very dear friend who can manage my curly strong willed hair with ease and professionalism.
It's always a pleasure to come into your salon. A great atmosphere with lots of good conversation. You are a fantastic hairdresser Donna, and deserve all the success in the world. Nobody does my hair quite like you! Look forward to catching up the next time I 'm on the island xx.
Donna did my hair on my wedding day and she did an amazing job! It was an updo and it was exactly how I envisioned it but wasn't able to explain what I wanted. Next time I 'm in Barbados I might just treat myself one night to another one of Donna's creations for a special night out.
When in Barbados its always great to know that Donna is there to look after my hair after a lazy day on the beach. Donna is fantastic at doing my hair,she is very reliable and prompt for every appointment. I highly recommend Donna to all who want to look good in beautiful Barbados.
I would like to say a huge Thank you to you for doing my hair for my wedding on 29th April 2010! My hair was better than I could have dreamed of and had so many compliments about it! To anyone who is getting married in Barbados Donna is the lady to do your hair!
I wanted to express my thanks for your time and expertise ~ my hair was so beautiful for my wedding at Sandy Lane hotel last September, thanks to you! All your suggestions at my 'hair rehearsal' were entirely appropriate and I was delighted with all the bespoke crystal and floral hair decorations you created and provided in such a short space of time. I have even showed my regular British professional hairdressers the photographs of my wedding day hair and they thought you did an incredible job ~ especially with my wispy hair, in the humidity!!! Not only that, but you were a pleasure to have around and the consummate professional ~ I was a very nervous bride and you and Janine helped to make the experience the most memorable of my life. I wouldn't hesitate to book you again when I return.
Thank you for the amazing job you did on my hair & my bridesmaids hair! We all loved our "up do's" and had a wonderful day! We very much apologize for the confusion and really appreciate your talent and professionalism! Thank you so very much!
I just wanted to e-mail you to say thanks a million for the beautiful haristyle you gave me and my bridesmaids on 20 April, at Cobblers Cove. Never in my wildest dreams did I think that I could look as good as you made me. I have shown our photos to so many people now, and everyone has said 'Wow! Look at your hair!'. All down to you. So many thanks for helping to make our day so wonderful.
I just wanted to thank you so much for doing my hair for my wedding on june 1st. It was lovely and you were right... it definitely stayed in place all day! Thanks so much.
My hair was beautiful, thank you for doing such a great job, we wish you the very best.
You came to King's beach on 11.6.99 and did my hair for my wedding, you put it up and put all them beautiful little flowers in, Judy Mac came and did my make-up, I just wanted you to know, everyone said how beautiful I looked in the photos and I also felt beautiful on the day, steve the photographer did a marvellous job, he took some pictures from the back of my head, it was only then that I realise the beauty of it all, everyone in England is singing you praises, I told them "I HAD THE ISLANDS BEST" which to me you were.
Thanks for the great hairstyle you did for me on my wedding day! Thanks again.